Dr. Shen xianneng, President of Shanghai junyao investment management consulting partnership, was invited to give an academic exchange to our school
On the afternoon of November 26, 2018, Shen xianneng, President of Shanghai JunYao investment management consulting partnership and doctor of electronic engineering of syube university, was invited by the school of atmospheric sciences to deliver a report entitled "life (life) change — career change from the perspective of investment" in the international conference hall of our university. The academic report was presided over by Fan guangzhou, vice President of chengdu university of information technology. More than 100 teachers and students listened to the report.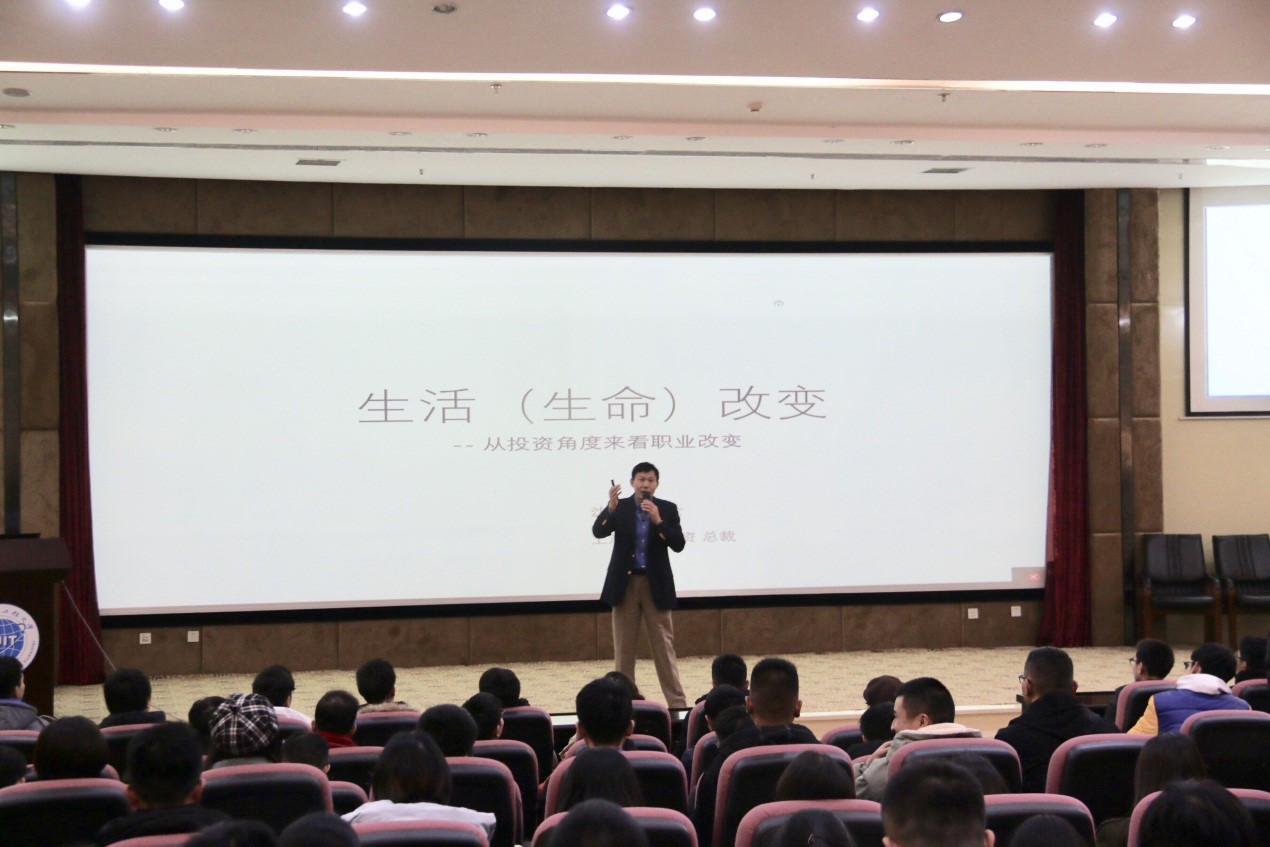 Dr. Shen xianneng introduced the importance of change and the challenges that need to be faced in the process of change. He explained how to cope with the challenges from life, interpersonal relationship and career, and emphasized the importance of handling the interpersonal relationship well for exerting the potential. He warned students to look forward to and be grateful for the challenge. Persistent persistence and patience can build up over time. After the report, Dr. Shen had a heated discussion with the teachers and students present.
[expert profile]: Shen xianneng, president of Shanghai JunYao investment management consulting partnership (limited partnership), doctor of electronic engineering from Syracuse university, master of computer engineering, senior expert member of hedge fund talent association, has many years of experience in IT and financial risk control and fintech. He once worked as IBM senior software engineer, VERITAS senior engineer, SymentacCorp. Senior engineer and senior manager. He has served as a senior engineer, software architect, managing director and general manager of a Chinese company.